AXELENT has a unique and extremely smart design that is quick to assemble, easy to renew, change and supplement to suit different applications.
AXELENT have put safety and functionality in focus when producing the system in order to ensure the best possible machine guarding.
By being the quickest to act and deliver, Axelent will occupy a prominent position on both the domestic and international market
AXELENT'S SAFETY FENCING X-GUARD is a machine guarding system that provides an amount of opportunities and flexibility.
Snap Together
No Bolts
3 Protected Heights
All Fittings Supplied
Free Design Software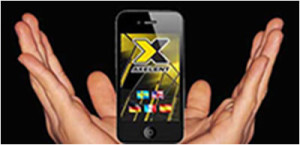 Axelent releases a 5 language app for iPhone and Android
The app features product brochures and video downloads, the latest edition of the X-News newsletter, PLr safety calculator, unit converter, spirit level and contact details.
Download our free app today!
X-Guard product information 2012-08 (921,4 kb)
Showing all 1 results